INTERNATIONAL RECRUITMENT – FRAUDULENT CONDUCT
Plastiques Gagnon was made aware of fraudulent conduct related to international recruitment. Some malevolent people are pretending to be Plastiques Gagnon and are asking applicants for money. Plastiques Gagnon never charges a fee for the recruitment process. Do not send the money if asked to pay a fee, no matter the amount.
CAREERS AT PLASTIQUES GAGNON
WOULD YOU LIKE TO LEVERAGE YOUR TALENTS WITHIN A FAST-GROWING COMPANY THAT FOCUSES ON ITS EMPLOYEES? ARE YOU LOOKING TO WORK IN AN INDUSTRY OF THE FUTURE?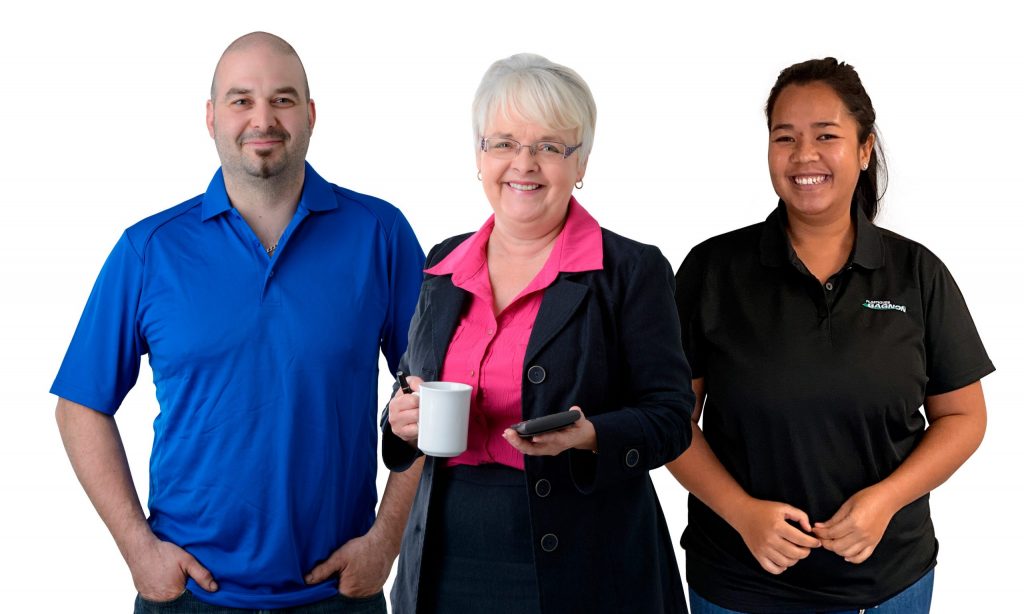 Plastiques Gagnon's unique work environment fosters interactions with customers from different business sectors. Therefore, it is crucial to empower and equip work teams so that they are versatile and flexible. In-house training programs are offered on an ongoing basis to ensure that everyone is in full control of their job.
A THRIVING ORGANIZATION FOCUSED ON OPTIMIZATION
Plastiques Gagnon is proud of its history and aware of the challenges that the future holds. All team members work with continuous improvement in mind and are regularly called upon to contribute to this process. There is even a member of the team whose full-time job is to ensure constant effort is put into continuous improvement.
EXCELLENT WORK CONDITIONS
People-oriented management adapted to the employee's reality
Workplace environment in which health and safety come first
Group insurance/employee assistance program
Harmonious working environment
Ongoing training program
Internal promotion opportunities
Profit-sharing
Paid holidays (higher wage)
Stability
Group RRSP
PEOPLE ARE AT THE HEART OF OUR SUCCESS
Once candidates are hired, we provide training to ensure that they quickly understand the company's inner workings. Special attention is paid to occupational health and safety. We want to make sure that all our employees will be safe and healthy, and that they will stay with us for a very long time!
Sylvain G., Logistics Planning Director
With us since 1995

"When I completed my studies in computer science, I had several assignments but the economic context at the time did not allow me to find a stable job in my field. Thus, I joined PGI as an operator. The company made it easy for me to perfect my knowledge and obtained my DVS in Operation and Calibration of Plastic Molding Machines. As the years went by, I showed determination and commitment, and I had the opportunity to hold several positions, which allowed me to acquire a great deal of knowledge and skills. Today, I am still very happy to work at PGI, and I occupy the functions of project manager for optimization. My computer skills are useful to me more than ever… more than I originally imagined!"